News
Surgeons: At The Edge of Life Returns on BBC Two
10 November 2021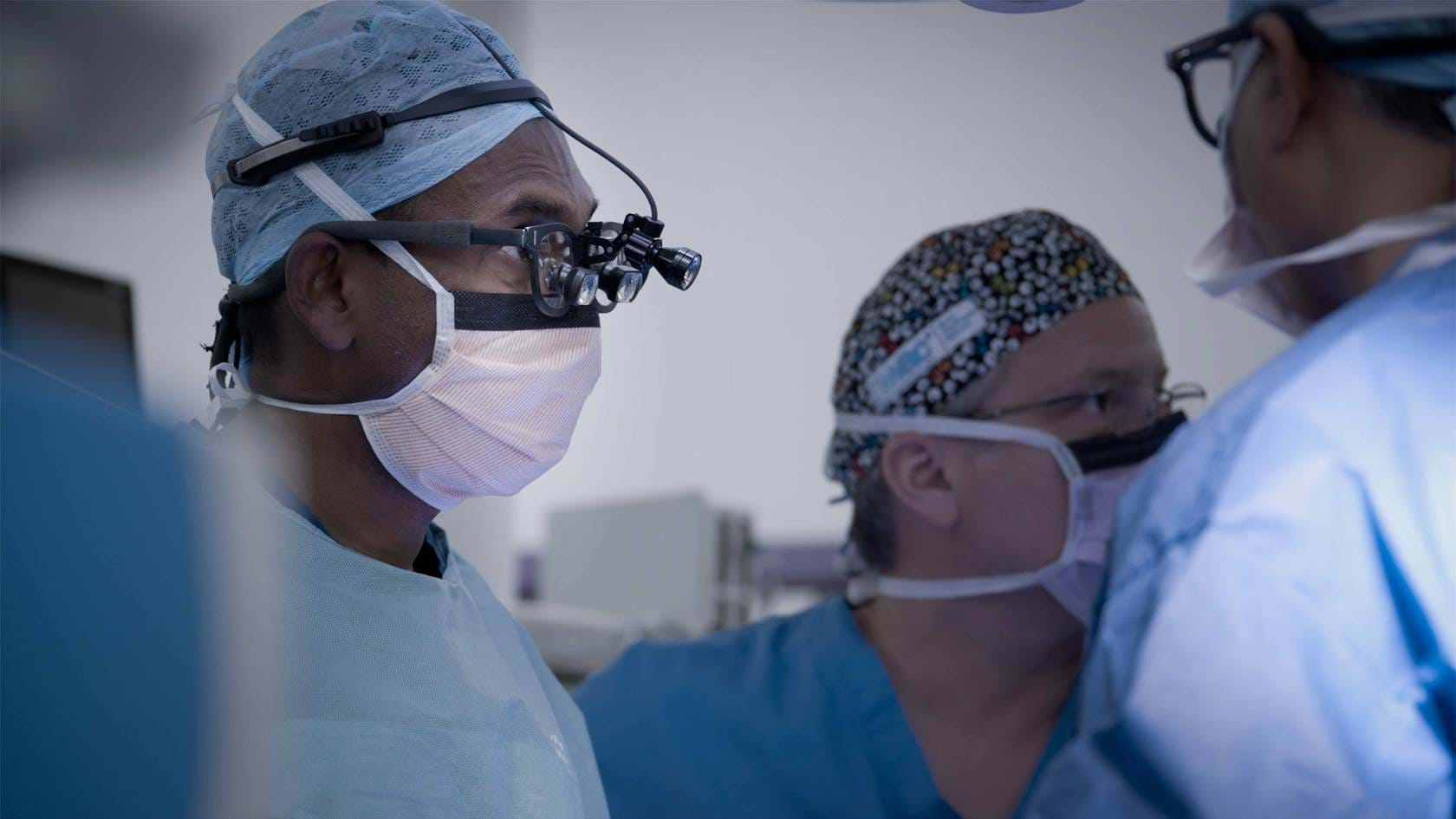 Surgeons: At The Edge of Life Returns on BBC Two
Episode one of the highly acclaimed 'Surgeons: At the Edge of Life' returns to BBC Two hit our screens and achieved an overnight audience of 1.55 million viewers and 10.31% audience share, +76% above BBC2's slot average for ALL individuals, and doubled the broadcasters slot average for 16-34 year olds.  It also had its highest EVER overnight market share.
This latest series is once again based at Royal Papworth and Addenbrooke's hospitals in Cambridge. The six-part programme, filmed during the summer by Dragonfly Film and Television, reveals the extraordinary and pioneering work of some of the country's top surgical teams. 
Three operations will be featured from Royal Papworth Hospital, two cardiac cases and one thoracic.
Footage was mostly shot from fixed rig cameras linked to a remote gallery in order to not distract the operating teams. Shots include close-ups of surgeons, anaesthetists and other members of the surgical teams at work during the most critical moments during the operations.
The series was filmed during summer this year with the film crew following the same strict infection control measures and tests as hospital staff. It follows another highly acclaimed series at the hospitals broadcast last year.
Mr David Jenkins, Divisional Director for Surgery and Transplant at Royal Papworth Hospital NHS Foundation Trust, said: "We are delighted to once again be showing the public the incredible work that takes place behind the theatre doors in the NHS.
"Every operation would not be possible without the teamwork and skill of so many people from pre and post-surgery, as well as during the actual operation itself from perfusionists to surgical care practitioners and anaesthetists to nurses. We are very grateful to our patients and their families for agreeing to the filming and allowing us to showcase the very best of the NHS."