News
Leigh-Anne: Race, Pop & Power, BBC1/BBC3
11 May 2021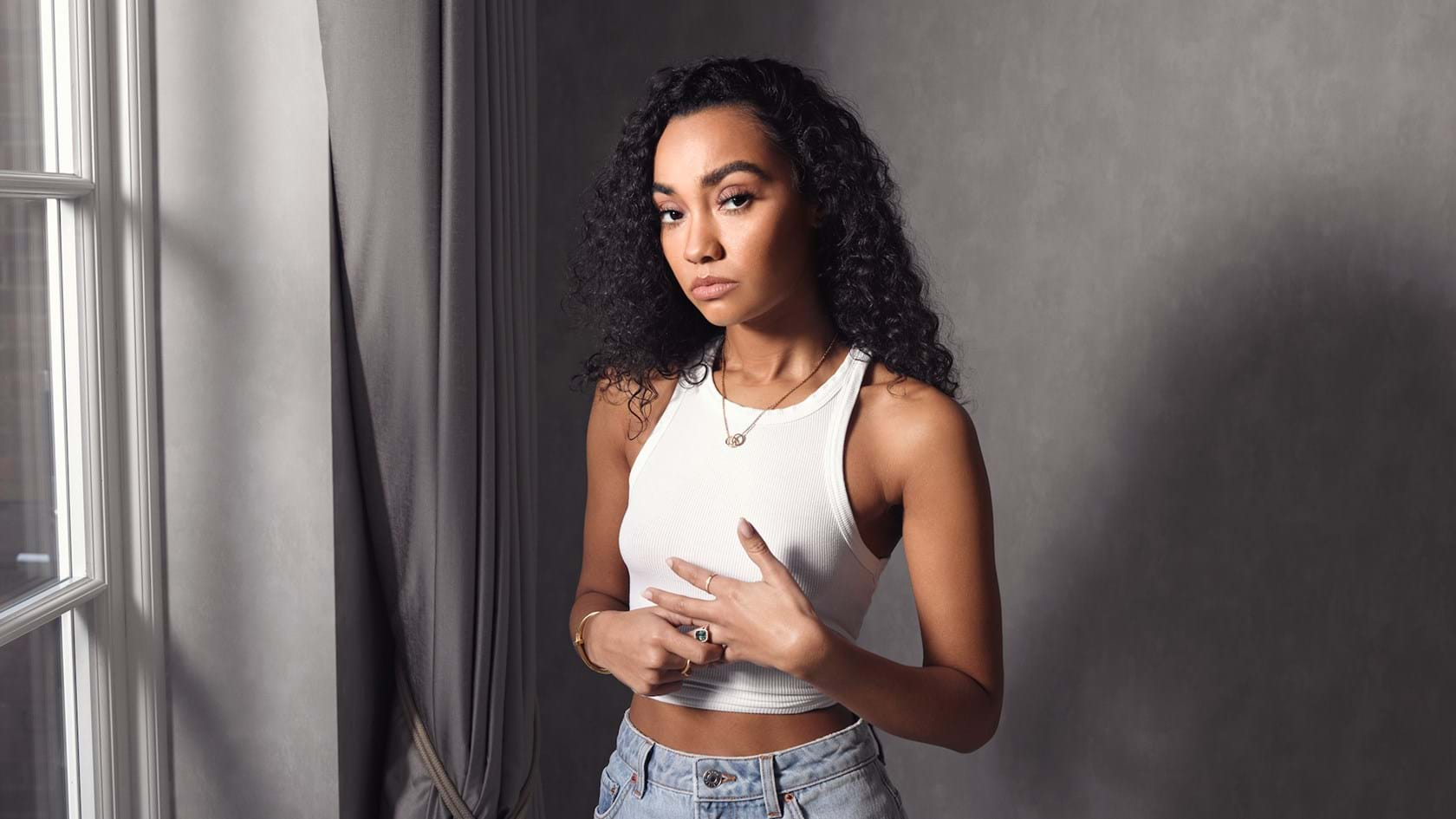 Leigh-Anne: Race, Pop & Power, BBC1/BBC3
My childhood friendship with the Little Mix star helped focus our exploration of race, says Tash Gaunt
On the first day of the shoot for Leigh-Anne: Race, Pop & Power, I was stood in the doorway of a global pop star's house (because Covid-19 guidelines in place at the time prohibited me from entering her home) about to start making my very first film at the height of a global pandemic. The phrase 'baptism of fire' came to mind.
Another thing that made this film different to any other I had worked on was that the talent was, in this case, a close childhood friend. It was nine years since I had traipsed down to London on the Megabus from university to watch 'my mate Leigh-Anne from school' win The X-Factor as a quarter of the girl band Little Mix. Since then, her pop star life has been almost non-stop world tours, recording albums and award shows.
The film I was embarking on with her was to be an intimate portrayal of Leigh-Anne's experience as the only black member of Little Mix and an exploration of the experiences of various people who have encountered racism, both in and out of the music industry.
The idea had sprung from a series of conversations Leigh-Anne and I had years earlier. She'd been thinking about unconscious bias, her identity as a black woman, her place in the band and in the music industry.
She wanted to speak to others who may have gone through something similar and to decide how to use her platform to fight the racism she had come to believe was so entrenched in our society. "Do you think you could make a documentary about this?" she had asked.
I took the idea and the access to Dragonfly, because it is a company that had always been incredibly supportive of me throughout my career, and then to the BBC in the October of 2019.
It was very important to Leigh-Anne, me, and everyone at Dragonfly and the BBC, that black representation was achieved at every level of our production, from researcher and production management to exec and commissioner.
Collaboration
Producer Kandise Abiola and I collaborated on the films editorial with our creative and dedicated executive producers, Tom Currie and Sam Bickley, to thread the narrative together cohesively. Researcher Taylor Anderson worked on the project from the development stage all the way through to the edit and was a great asset.
I felt so lucky to be making my first film with the four of them and was also grateful for the opportunity to work with commissioners Max Gogarty and Carl Callam, who dedicated so much of their invaluable time and insight to the project. Ours was a hugely talented team from whom I personally learned so much.
Together, we began to work to intertwine Leigh-Anne's personal journey with an outward facing look at systemic racism to create something impactful.
It was always our ambition to make a film that challenged the audience and didn't shy away from complexity, but then events of the summer suddenly brought everything into even sharper focus.
The brutal murder of George Floyd and subsequent global Black Lives Matter protests brought home the importance of issues around racial inequality in the world. The backdrop of the movement not only offered context and urgency to Leigh-Anne's own personal journey, but the conversations being generated in the world around us and online meant we had an obligation to explore elements of systemic racism, unconscious bias and colourism both in the UK music industry and beyond.
This is not a retrospective on Leigh-Anne's life and career; Leigh-Anne was participating in the live, emotionally-driven narrative of an ever-changing situation and we were there to capture it. She generously granted unbelievable access to everything in her life; her work, her home, her family, her innermost thoughts, and trusted me and Dragonfly to tell her story.
We were fortunate to be able to include Leigh-Anne coming together with an incredible array of A-listers, pop stars, protesters and politicians in the film, who saw the importance of her mission and were so open with us.
The honest and revealing conversations Leigh has with each contributor offered new insight and with each we witnessed her growth and transformation.
We would not have had such an incredible line up of contributors were it not for our producer Kandise, whose prowess with access and contributor relationships was astounding and she deftly got us out of more than one tight spot when Covid regulations, pop star schedules and ever-changing plans presented difficulties.
I worked hard not to overshoot and tried to get into intimate spaces – my intention was always to be imaginative and add flair with my shooting in order to create something not only emotionally, but visually engaging for the viewer.
The extraordinary access we had to Leigh-Anne's life meant we had some hard choices to make in the edit and film editors Shane McCormack and later Olivia Baldwin were both creative, thoughtful and great partners to work with to craft my rushes into a compelling film.
It was an enormous privilege to make this film with Leigh-Anne and the team, exploring experiences that are both unique to her and others that are universally true of blackness in Britain today and I just hope the audience feels we have authentically and creatively done the subject justice.