News
BAFTA award-winning Ambulance returns to the capital with a brand new series
18 September 2020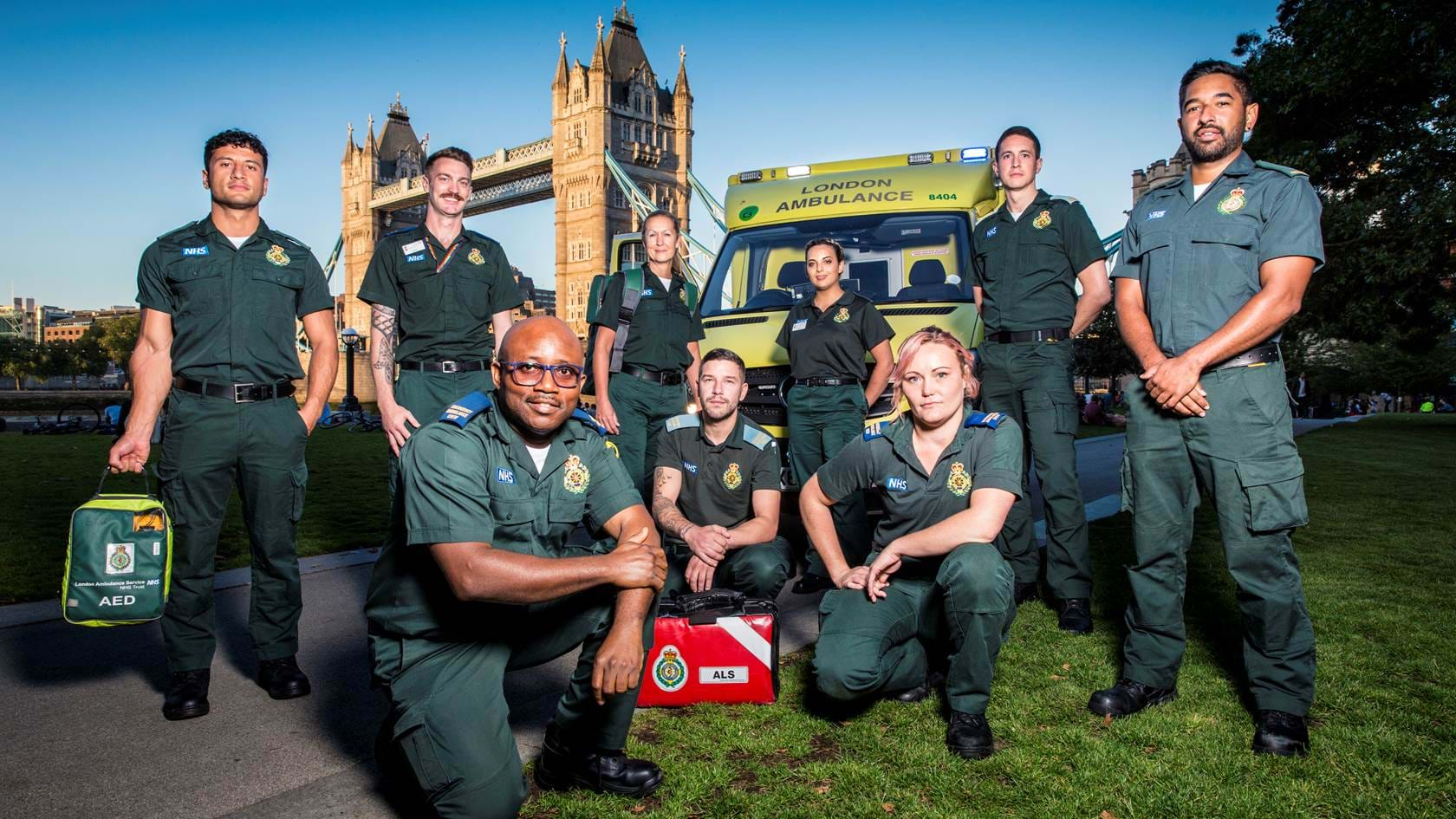 BAFTA award-winning Ambulance returns to the capital with a brand new series
BAFTA award-winning Ambulance returns to the capital with a brand new series following the work of London Ambulance Service. The 8 x 60min series joins the paramedics and staff of one of the busiest ambulance services in the world during the autumn of 2019, for an unprecedented insight into all the complexity of the life or death decisions necessary when providing emergency medical care.
Each episode follows in forensic detail and in real-time the shifts of the call-handlers and ambulance dispatchers as they make decisions in the highly pressurised environment of the control room about who should get care and when. Cameras follow the crews who race to save lives on the ground, taking the viewer directly to the beating heart of our NHS by telling the real story of the highs and lows of the ambulance service.
Ambulance offers a revelatory 360-degree portrait of London Ambulance Service's efforts to respond within minutes to up to 7000 emergency calls a day from across our country's largest and most diverse city covering more than 611 square miles. Each episode goes beyond the raw figures to reveal the humanity and heroism of the ambulance staff who strive to treat the nine million residents, tourists and commuters to the capital every single day.
Filmed during the autumn months of 2019, a critical time for our nation, against the backdrop of Extinction Rebellion protests, the ambulance service struggles to deal with an ever-increasing volume of calls. The series throws a sharp spotlight on the chronic stresses and strains on the NHS even in so-called "normal times" - from the increase in knife and violent crime in capital to the lack of out-of-hours mental health services, and the growing problem of homelessness.
This is the real story behind the sirens.
8 x 60 series commissioned for the BBC by Beejal-Maya Patel, BBC Documentaries Commissioning Editor.
Series Editor: Peter Wallis-Tayler
Series Director: Erica Gornall
Executive Producers: Simon Ford and Jo Hughes
Ambulance