News
Then Barbara Met Alan wins Best Single Drama at Broadcast Awards
08 February 2023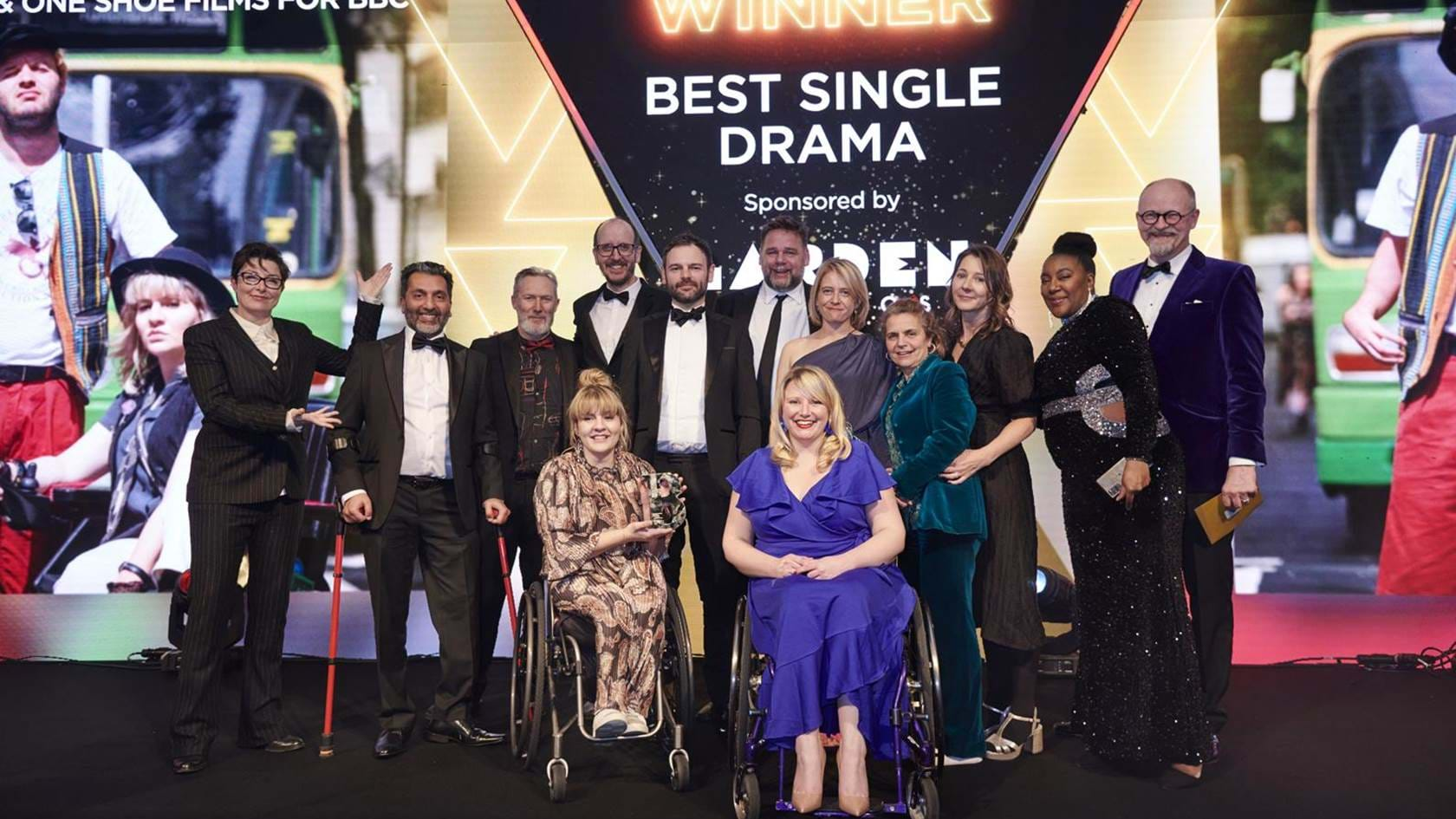 Then Barbara Met Alan wins Best Single Drama at Broadcast Awards
'A vibrant, entertaining and important show, bolstered by outstanding performances'
The judges were captivated by this true story about the struggle for disability civil rights, told for the first time by Jack Thorne and Genevieve Barr.
A joint project from the BBC and Netflix, the single drama begins in the early '90s, when many disabled people faced huge barriers in the workplace, lived in poor-quality housing and had poor access to public transport.
The uplifting and irreverent story charts the tale of its two protagonists - cabaret performers who fall in love and go on to become the driving force behind a disability pressure group and a campaign of action that ultimately leads to the passing of the Disability Discrimination Act 1995.
Directors Bruce Goodison and Amit Sharma blend archive protest footage with vibrant performances from a cast that includes 17 disabled actors, led by Ruth Madeley and Arthur Hughes.
Co-producers Dragonfly and One Shoe Films also employed 16 on-screen team members with disabilities, including writers, exec producers, directors, producers and production managers.
The results of such an inclusive approach were clear to the judging panel, who described it as "a vibrant, entertaining and important show, bolstered by outstanding performances".
"Dynamic, with plenty of light and shade, this challenged me," said one.