News

Inside the Moulin Rouge: BBC series follows British stars of French cabaret
06 November 2022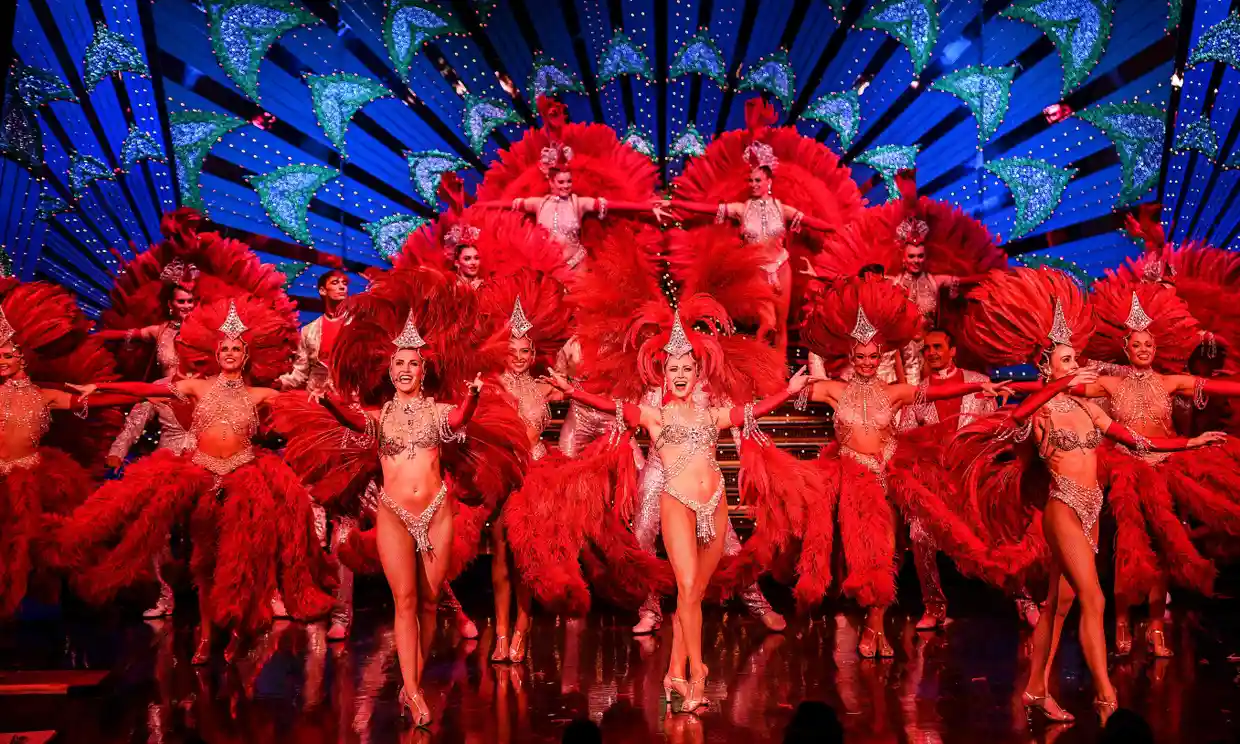 Inside the Moulin Rouge: BBC series follows British stars of French cabaret
A fly-on-the-wall documentary will accompany performers from auditions to the nightclub famous for the can-can dance.
Once a hangout for the artist Henri de Toulouse-Lautrec, and still home to saucy can-can dancers, the Moulin Rouge has long stood for everything French and naughty.
But behind all the flouncy skirts, the nightclub has a secret, which is about to be uncovered in a major BBC Two documentary series, announced on Sunday. For while the Moulin Rouge still gives tourists and Parisians a taste of the demi-monde, it is also the place where many dancers from the UK go to find work – providing they make the grade. In fact, the majority of its performers are British.
Suzy Klein, head of arts at the BBC, has commissioned an extended, fly-on-the-wall look at life on and off stage at the famous venue, in a decision that may have fans of high culture raising an eyebrow.
Klein, a former classical music presenter, is convinced that the Moulin Rouge and its cast of British talent are just as significant as her live broadcasts from opera houses and orchestral concert halls. She sees winning a dancing contract at the venue as an important achievement for the performers involved, she said.
"It is a British success story," she told the Observer. "The dance standards are very high and it is place for young women who can't get work to go to develop their skills."
The French nightclub is run by a woman from West Yorkshire, artistic director Janet Pharaoh, who recruits dancers at auditions held in Leeds and London. The lucky few who get a part in one of the venue's high-kicking spectaculars then live together in an apartment in Paris. The series will follow some of the young dancers who dream of working there and also focus on the backstage work that goes into the choreography, costumes and staging.
Unveiling the planned six-part documentary on Sunday, Klein said the series would have equal status with all the other BBC arts programming in production for broadcast in the new year.
The commissioning editor is former Blast! director of programmes Alistair Pegg, who joined the BBC as a commissioning editor for arts in February. He has also ordered Inside the Moulin Rouge (w/t) from Banijay's Dragonfly North, a 6 x 30-minute series following young British dancers who are trying to secure a place in Paris' world-famous cabaret.
The series reveals the gruelling audition process, the inner workings of the nightly show, and its history.
The executive producers are Dragonfly's Peter Wallis-Tayler and head of programmes Ros Ponder.