News
Ambulance Series 8 nominated as Best Edited Series at the British Film Editors Cut Above Awards
14 March 2022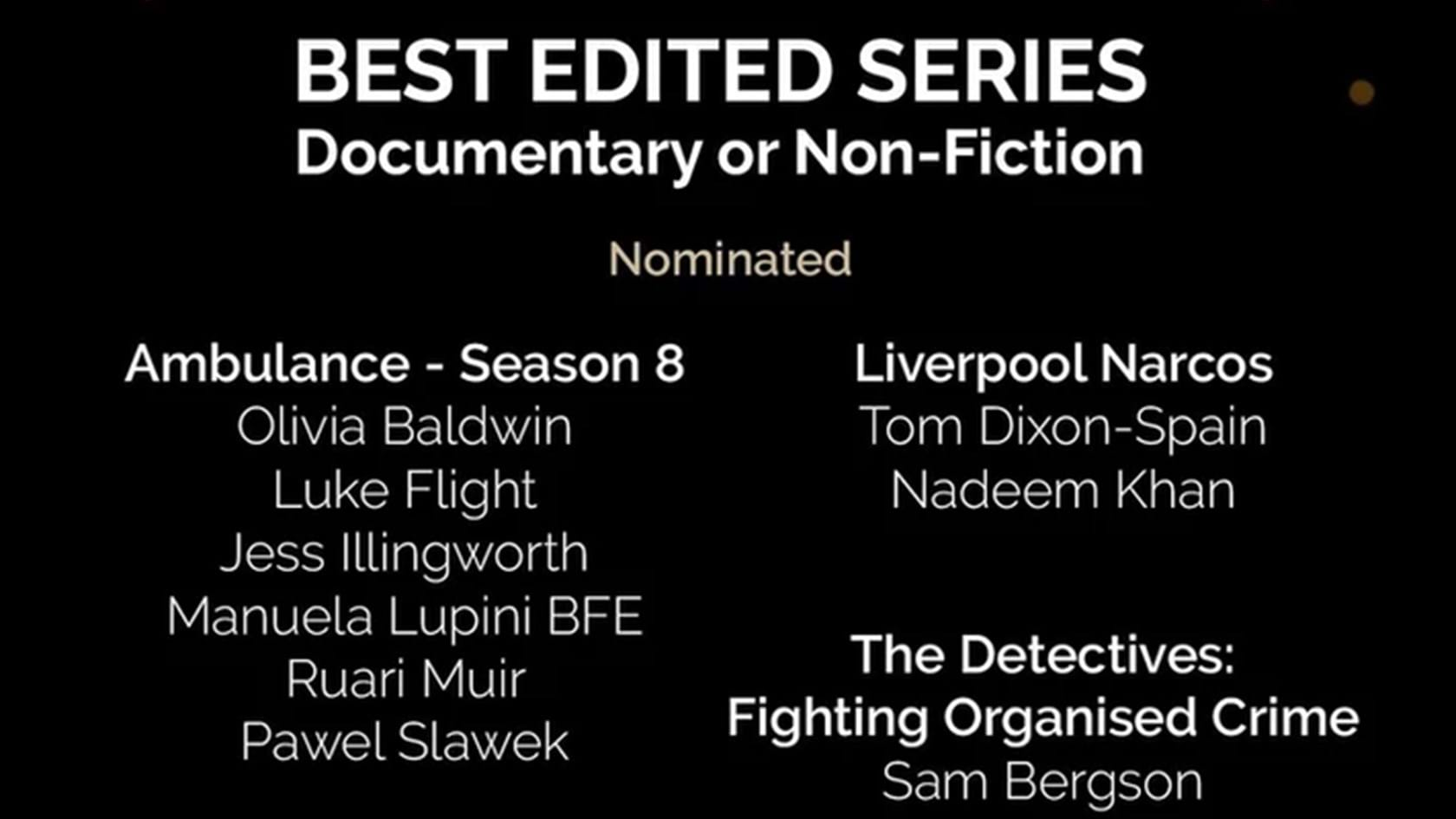 Ambulance Series 8 nominated as Best Edited Series at the British Film Editors Cut Above Awards
British Film Editors (BFE), formerly known as the Guild of British Film and Television Editors, has announced the inaugural BFE CUT ABOVE AWARDS 2021.
Ambulance S8 has been nominated as Best Edited Series.
Series 8 was an exceptionally special set of films in the Ambulance history. Lancashire was a complete hit for the audience and the BBC - it was filled with character, emotion and heart wrenching story telling. The films had beautiful tone, pace and that combined with real feeling pumping through each of them and that was all bought to life through our incredible edit team.
The awards ceremony will be held virtually on Friday 5th March 2021 and will recognise excellence in the Editing and Post Production of Film and TV.
Over the coming months, the nomination and voting process will be undertaken exclusively by full and associate members of BFE.
AMBULANCE